Who invented cosmetic surgery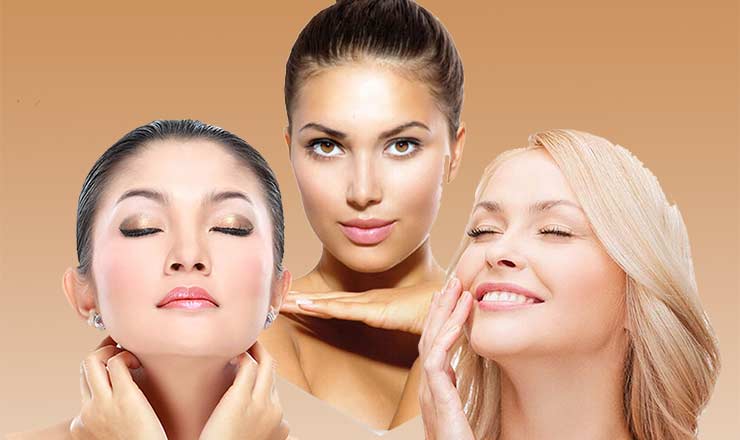 Who invented cosmetic surgery?
Cosmetic surgical procedures have continued to grow in popularity over recent years and have become commonplace in society, with millions choosing to improve their appearance through aesthetic plastic surgery.You may think cosmetic surgery began when Hollywood stars started doing it. You'd be way off mark.Surgical treatments to enhance appearance developed from plastic surgery to reconstruct parts of the body after injury or illness or to fix a congenital problem. And the origins of reconstructive plastic surgery can be traced back to around 3,000 years ago.


The early days of plastic surgery
The Father of Plastic Surgery is thought to be a man called Sushruta, who was reconstructing noses in India sometime between 1000 and 800 BCE.
The ancient Romans and Egyptians also performed plastic surgery – to fix problems with lips and ears.
In medieval Italy, a surgeon called Antonio Branca was following in Sushruta's footsteps in the 15th century with a type of nasal reconstruction documented in 1460. This involved stitching an arm to the head – considered state-of-the-art at the time. A century later, the technique became widespread among European surgeons. The late 1700s saw a significant development in plastic surgery – the skin graft. This came about from rediscovery of a book detailing Sushruta's technique of using a flap from the forehead to rebuild the nose, which soon became known as the Indian Method.
In 1869, Jacques Reverdin of Geneva and Felix Jean Casimir Guyon of Paris developed more advanced skin graft procedures.
Cosmetic surgery in the 20th century
Perhaps the most important advances in the history of cosmetic surgery and plastic surgery happened during the First World War (1914-1918) and Second World War (1939-1945), when ground breaking techniques in skin grafting were developed. By the 1940s, leading plastic surgeons Harold Gilles and Archibald McIndoe were pioneering skin grafts to treat airmen with severe facial burns.
Cosmetic surgery started to become more widespread during the 1960s as the scope of procedures widened.
A new material – silicone – was initially used to treat skin imperfections. Then, in 1962, Dr. Thomas Cronin of Houston Texas used the element for a breast implant, and Timmie Jean Lindsey became the first person to undergo breast enlargement with silicone.
Silicone was discovered by Swedish chemist Jöns Jacob Berzelius of Stockholm in 1824 when he heated potassium in a silica container. Today, silicone is produced by heating a mixture of sand and carbon.
1969 was a landmark year for the American Society of Plastic Surgeons (ASPS), when one of its members, Hal B. Jennings of San Antonio Texas became the first plastic surgeon appointed as U.S. Surgeon General.
Cosmetic Surgery Today
Since 2000, advances in technology – including artificial intelligence (AI) and augmented reality (AR) – have played a key role in the progress of cosmetic surgery. As we approached 2020, both men and women were getting cosmetic surgical treatments at a younger age.According to a 2017 study by the Centre for Advanced Facial Cosmetic and Plastic Surgery in the UK:
The average age of women undergoing cosmetic surgery dropped below 40 for the first time.
The average age of men having cosmetic surgery dropped to 45.
Cosmetic surgery today includes many techniques to enhance appearance of the face and other areas of the body.
The Most Popular Cosmetic Surgery Procedures Today
According to the American Society of Plastic Surgeons, the top three most popular cosmetic surgery procedures in 2022 were facial treatments:
Commonly called a nose job, rhinoplasty changes the shape of the nose, which plays an important role in the overall appearance of the face
Eyelid surgery. Medically known as blepharoplasty, eyelid surgery removes excess fat or skin from the eyelids.
Technically known as a rhytidectomy, a facelift reduces sagging skin to create a more youthful facial appearance.
Cosmetic Breast Surgery
Although the three most popular types of cosmetic surgery in 2022 focused on the face, a range of other aesthetic surgical procedures are now commonly used to treat almost any part of the body, including the breasts. Cosmetic breast surgery includes:
Breast augmentation. Breast implant augmentation has been performed since the 1960s and typically uses saline or silicone implants to improve volume, size and shape.
Breast lift – manipulating tissue to tighten and lift the breasts to counter sagging.
Breast reduction to treat oversized breasts – a medical condition called macromastia.
Cosmetic surgery for other areas of the body
As well as facial and breast surgery, cosmetic procedures are also used to improve appearance of many other parts of the body. These techniques include:
An abdominoplasty creates a firmer, flatter abdomen – the area between the pelvis and chest – more in balance with the rest of the body.
This procedure enhances the appearance of the vagina and addresses the problem of vaginal discomfort.
Varicose vein surgery to treat swollen veins in the legs and feet.
Otoplasty – cosmetic surgery to reconstruct prominent ears.
Buttock lift for individuals with large amounts of sagging or loose skin around the buttocks.
Hair transplantation to treat bald or thinning areas of the scalp.
Another common type of cosmetic surgery is liposuction, and advanced procedures have been developed.
Advanced liposuction procedures
One of the most common cosmetic procedures around the world for both men and women, liposuction (lipoplasty) uses vacuum suction to remove excess body fat and create a more toned appearance with smoother contours.
Advances in technology have led to new liposuction techniques emerging over the years, including VASER liposuction and Lipo 360.
Lipo 360

Conventional liposuction commonly treats a specific area of the body, but Lipo 360 significantly reshapes the whole upper body – abdomen, hips, upper and lower flanks, and middle and lower parts of the back. This enhances overall body proportions to create a better appearance than can be achieved with liposuction in isolated areas.
VASER liposuction
VASER liposuction is an advanced lipo procedure, less invasive than conventional liposuction and with faster recovery.
stands for Vibration Amplification of Sound Energy on Resonance. It breaks down the bonds between fat cells with ultrasound technology. This facilitates more effective removal of fat, with greater precision and more control than traditional liposuction.
Benefits of cosmetic surgery
Modern cosmetic surgery improves quality of life, with enhanced body image and increased self-esteem. It can make you feel more at ease with other people and boost your general sense of happiness.Men and women can now choose from a diverse range of cosmetic surgery procedures that make them feel more comfortable and confident with their appearance.